categories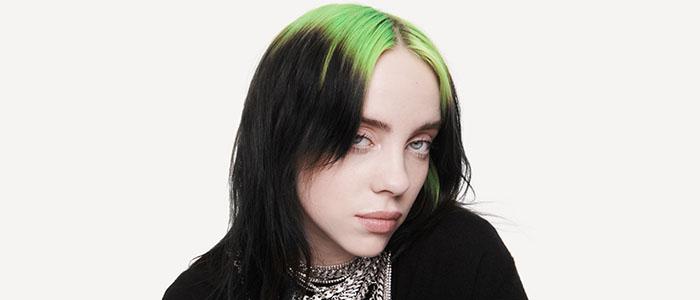 Bright Roots Hair Trend!
Looking for a fun way to spice up your hair? Look no further! Fantasy color is all the rage this year and there are so many fun ways to incorporate it in to your hair!
What is fantasy color? A fantasy color is a semi permanent hair color that does not naturally grow from the head. Pink, purple, blue, and any color of the rainbow fall under the fantasy color category. Listed below are different ways you can get fun with fantasy!

Bright Roots
A fantasy color trend on the rise is coloring just the roots of your hair. You may have seen stars like Billie Eilish or Halsey rocking the pops of bright color at their roots. This is a great look for those who don't want to commit to a full head of fantasy color. It is unique and easily attainable, and can be worn by all hair types and colors.

Denim Blue
Another color that you will be seeing a lot of in the coming months is denim blue! Go for a light shade of blue or deepen the denim just like your favorite pair of dark wash jeans! If you have a darker base color already on the hair, then this look will require some pre lightening. This look can be worn in many different ways, be bold and go for an all over color or keep it subtle with some highlights throughout your hair.

Rose Gold
Rose all day with rose gold hair! This color is perfect for those who like subtlety. It leaves just a hint of rosie pink on the hair just enough to notice that without it screaming in your face! Rose Gold is another color that can be worn just about any way but does require a very light blonde base in order for the color to appear.

Galaxy Hair
This hair is out of this world! Galaxy hair has been around through the years and it is here to stay. This look incorporates blues, pink, and purples that will have your hair looking exactly like a vibrant galaxy sky! There is no specific placement of the color which allows for a unique look for each individual! Style it up with some curls and watch how each color intertwines!

Neon
This look is for the people who like to be bold! Neon colors are a perfect statement for those who like to stand out! Look as bright as the sun with a neon yellow or make it pop with a vibrant bubble gum pink! If you aren't ready to embrace a whole head of neon fantasy color add some pops of it underneath your hair or in some chunky highlights around the face.