5 Ways To Keep Your Hair Healthy
categories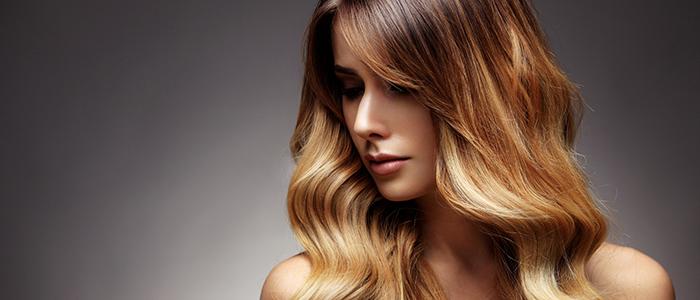 5 Ways To Keep Your Hair Healthy
Whether you are someone who colors their hair regularly, or has never touched a single drop of dye, our end results are to always want healthy hair with luminous shine. Here are 5 tips on how to keep your hair's integrity intact.



1. Conditioning Treatments!
Conditioning treatments are going to be your BEST FRIEND when trying to keep your hair shining like the sun. Conditioning treatments use a deep conditioner to penetrate the hair shaft. This will reduce the amount of breakage and split ends throughout the hair. Conditioning treatments can be done at the salon or in the comfort of your own home! Most in-salon treatments use heat as a way to open up the cuticle and really allow for the conditioner to get into the hair shaft. A good in salon treatment would be the Hydra Triplex or the KeraTriplex by Paul Mitchell. Each serves a different purpose but can also be used together to create a double conditioning effect. The KeraTriplex is a blend of premium proteins almost identical to the keratin found in human hair. The KeraTriplex will penetrate, repair, and seal the damaged strands. The Hydra Triplex works using a rich blend of amino acids, vegetable proteins, and nourishing oils that work to INSTANTLY hydrate, smooth, and soften those thirsty strands. Don't have enough time in your day to make it into the salon? No worries, there are plenty of at-home conditioning treatments for you! One that instantly comes to mind is the Bumble and Bumble While You Sleep Damage Repair Masque. This is a conditioning treatment used overnight that will work its magic by soaking into your cuticle and repairing those distressed strands by morning!




2. Avoid Excessive Heat
Avoiding those hot tools is a great way to make sure your hair has a healthy appearance. When excessive heat interacts with hair it removes its moisture and can cause the protein bonds in the hair to become weak and reformed. Using a smoothing iron or a curling rod is not ideal when trying to achieve or maintain healthy looking hair. Excessive heat damage can cause things like split ends and breakage in the hair. If you are someone who must curl or smooth their hair, try to avoid doing it everyday and keep your hot tool on a low heat setting. NEVER go above 400 degrees and try to keep it in the low-mid 300 degree range.

3. Keep Up With the Cuts!
A haircut or trim is a great way to insure your hair remains shiny and healthy. Prolonging a hair cut can cause more split ends and give the appearance that hair is not growing. You'll know it's time for a haircut because your hair will appear more limp and lack volume and movement. The ends will look straggly and it will begin to lose that everyday bounce and shine. Keeping up with a regular cutting schedule will keep hair rejuvenated and looking its best!

4. Product Usage
Products are your friends! There are an array of products out there that promote luminous shine and healthy hair growth. If your ends start to frizz up and crave moisture invest in a good styling treatment oil! For those who blow dry, it is always best to use a strong thermal protectant to prevent any damage caused by the heat of the blow dryer. A good finishing or shine spray at the end of your blowout will leave your hair silky and smooth throughout your day! Not someone who blow drys ? That's okay! There are plenty of products for those who just like a simple scrunch and go. Try a fast drying lotion or an air dry product that will keep your hair from a frizzy dry. Make sure to READ your product's ingredients! Some products can have damaging effects to hair in their ingredients. Try to steer clear of any shampoos or products that contain sulfates or parabens in them. These will strip the hair of its natural oils and leave a dull appearance as well as build up on the scalp. Also, don't forget to check expiration dates of your products and make sure they are all up to date!

5. Give Your Hair A Break!
Your hair needs breaks in order to maintain that healthy look! Wearing your hair up too often can cause hair to break and pull. Breakage can occur around the hair line and throughout the hair when it is pulled back from where it naturally wants to fall and into a high pony. It's nearly impossible to wear your hair down all of the time so instead of the elastic band hair tie invest in a spiral hair tie. Sprial hair ties are the more gentle approach of elastic hair ties. of These hair ties are designed to keep hair from being pulled out when letting your hair down and also will prevent you from tying your hair too tight! Be conscious of any time you are twirling or pulling at your hair because that also can result in hair loss and breakage due to pulling on the hair. If possible try to choose a day or two that you use no heat, healthy products, and just let your hair down!